Advanced One Roofing is a roofing company serving the greater St. Louis area that is committed to providing the best service to residential and commercial clients for all of their roofing needs. We have a solid background behind us, and we strive to maintain a reputation as one of the most trusted and respected roofing company names in the area.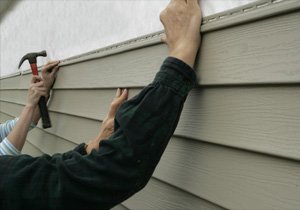 As a highly-regarded roofing company, we only use the best materials from Owens Corning and provide high quality craftsmanship that will serve you, your family, and your home well for many years to come. We proudly serve the greater St. Louis area including St. Louis County, St. Louis City, St. Charles, O'Fallon, St. Peters, and Jefferson County. Contact our roofing contractors today at 314-757-1942 to schedule your free quote!
Our Roofing Company's Services
Advanced One Roofing is proud to be able to offer a wide range of quality services extending beyond just roofing repair and replacement. Our services include:
In addition to these services, our specialists are cross-trained by our sister company Advanced Environmental Services and are prepared for dealing with potential exterior environmental hazards that we may encounter in your project including mold and asbestos.
Why Choose Advanced One Roofing for Roofing Services in St. Louis?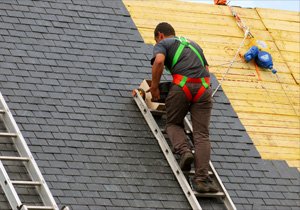 Dealing with roofing problems can be stressful and intimidating, especially in the aftermath of storm or hail damage. When it comes to insurance claims, we can work alongside you to save time and to make sure you get a fair deal from your insurance company.
Whatever your roofing concerns, we provide detailed reports on the condition of your roof. Whether it is damaged or not, we support our claims with photos so you can have hard evidence of our roofing company's findings without you ever having to get up on a ladder yourself!
We have an intimate knowledge of the local communities and employ skilled workmen who are from the local area. We are a proud roofing company with close ties to the community and many of the residents and businesses who reside there.
Our Commitment to Quality
From humble beginnings, we have built a business that sets honesty and integrity as two of its main focuses, and without standing by our services and products we would not be able to follow these. Our aim is to provide the very best service, which leaves our customers safe in the knowledge that they have chosen a roofing company they can trust.
Contact Our St. Louis Area Roofing Company Today
If you are looking for the highest quality roofing, siding, or gutter work in the greater St. Louis area, look no further than Advance One Roofing. Our roofing company has experience providing years of service to happy customers, and we cannot wait to show you why we should be your number one choice. Contact our St. Louis roofing contractors today by calling 314-757-1942 to schedule a free consultation!