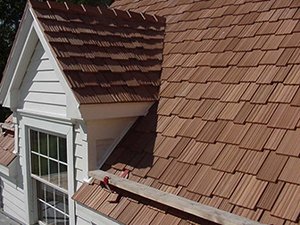 One of the most important aspects of any home is the roof, and for any residential roofing service you are looking for, you only want the best professional service that you can find.
At Advanced One Roofing, we offer a wide range of roofing solutions for customers throughout the St. Louis area, and we can tailor our services to your specific requirements and the needs of your home. Our services will provide you with a perfect solution for any of your roofing requirements, be it installation, replacement, or repair.
Contact our residential roofing contractors today either online or by phone at 314-757-1942.
Only the Best Residential Roofing Products
We believe in providing only the best roofing services, therefore, all the residential roofing products we use are of superior quality supplied, by Owens Corning, and are fully guaranteed to do the job in which they have been designed for. We also offer free upgrades to top quality products to ensure your satisfaction on any job.
Our roofing products and roofing types can include the following:
Roofing Shingles – complementary upgrade to Owens Corning Architectural Shingles
Siding, Gutters, Soffits and Fascia's, And Windows
Synthetic Slate, Slate, Cedar Shake, & Tile Roofing
Flat, Low Slope, and Designer Roofing Systems
Mansard, Gable, and Hip Roofing
We offer a complementary upgrade from 3-tab shingles to architectural shingles. These can give your roof a much more distinct and custom appearance than with regular shingles. Additionally, architectural shingles can actually increase your home value when they have been installed correctly by professional contractors.
Residential Roof Repair & Replacement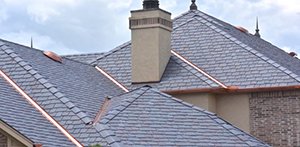 Many homeowners find at some point that they need either a roof repair or a roof replacement, and this can happen for a multitude of reasons, this can be from storm damage, inferior workmanship when the roof was installed, or the roof has reached the end of its lifespan. Once a homeowner finds themselves in this position it can seem intimidating and overwhelming, to say the least. Homeowners often find that roofing can be one of the biggest investments they will make on their home, and finding the right roofing company can be crucial.
Advanced One Roofing can eliminate this worry for you, as we have only highly skilled teams who can repair or replace any type of roofing. Our services also include repair or replacement of sidings, gutters, soffits & fascias, and windows. When we undertake any residential roofing repair or replacement project, we use the same high quality products that we use when installing a new roof, if the material type allows.
When in need of any residential roofing services in the Saint Louis County, St. Louis City, St. Charles, O'Fallon, St. Peters, or Jefferson County areas, whether it is a new roof for cosmetic purposes, an extension which you have built, or the unfortunate event where you need an emergency repair or replacement, Advanced One Roofing can be your one-stop-shop for all your residential roofing requirements. We have many seasoned professionals on hand who can advise you on the right choice of a new roofing system or assist when you just require additional information.
Contact Us Today for St. Louis Roofing Services
Advanced One Roofing takes great pride in helping local residents with all of their residential roofing needs and supplying quality products and craftsmanship that will last them for many years to come. We proudly serve the greater St. Louis area including St. Louis County, St. Louis City, St. Charles, O'Fallon, St. Peters, and Jefferson County. Call us today at 314-757-1942 or reach our residential roofing contractors through our convenient online form.