When you search the internet looking for roofing companies, the task can quickly become overwhelming – with so many choices, how can you be sure you are picking the right one? Advanced One Roofing has a solid background with over 40 combined years of expertise from St. Louis locals who have extensive experience in many of the roofing and construction trades. Our project specialists know all the ins and outs of roofing companies, are highly trained and skilled in their craft, and are fully aware of the insurance process required to make claims.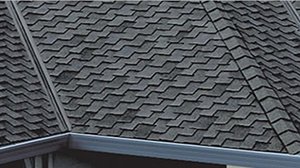 Our company culture goes far beyond simply being a roofing company, we strive to provide the best experience possible and build long-lasting relationships with our customers. To learn more about why we are one of the best roofing companies in St. Louis, contact our roofing contractors online or by calling 314-757-1942.
Our Commitment to Roofing Company Excellence
Over the years many roofing companies will come and go, but we remain committed to the local community. We understand that hard work, respect, and honesty can build a better reputation than any form of advertising. Every project we undertake is done with integrity and compassion, and we always go the extra mile to make sure your home is safe for you and your family.
To further show our commitment to providing our customers with the best, we offer a complimentary upgrade from 3 tab to architectural shingles which will not only improve your home, but can increase its value, all at no cost to you.
The majority of our craftsmen were born and raised in the area and have a great insight into many of the geographic challenges in the region and how these relate to your roofing or siding needs. We follow strict guidelines when it comes to building codes for roofing companies in the various municipalities, and do a thorough checking of requirements, before any work is begun.
Experience Handling Hazardous Materials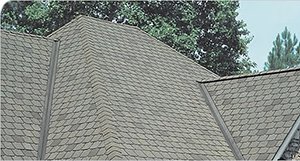 As part of our roofing company's commitment to protecting our customers and their loved ones, we work closely with our sister company Advanced Environmental Services, who are experts in handling hazardous materials such as asbestos, lead, and mold. They are fully qualified in all aspects of remediation, abatement, and demolition.
This means that – unlike many other roofing companies – if we happen to uncover any harmful materials while working on your home, we can safely and quickly handle the abatement or remediation process in a way that will cause you the least disruption and can leave your home safe again for your family.
Advanced One Roofing also possesses certified building inspectors on staff who have been expertly trained, certified, and are crossed trained in all aspects of exterior environmental hazards.
A Roofing Company Offering a Complete Roofing Solution
Advanced One Roofing is one of the top regarded roofing companies in St. Louis, and we have all of your needs covered from roofing, gutters, soffits, and fascias to siding and windows.
We also provide highly detailed reports that are substantiated by photographic evidence, so you have something to present to your insurance company when making a claim for any repair or replacement. Furthermore, we can help you with the entire insurance claim process, saving you time and money.
Contact Us to Find Out Why Other St. Louis Roofing Companies Just Can't Compete
To learn more about why we are a step above other roofing companies in town, or to schedule an appointment for your FREE comprehensive quote, contact us today online or speak to our roofing contractors directly at 314-757-1942.