Is it possible to fit a new roof in winter?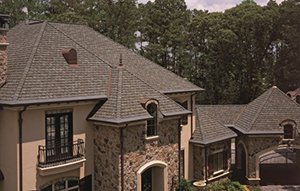 Yes, it is possible to replace your roof during any time of the year. In fact, many find that replacing their roof during the winter or off-season months is actually more cost effective as roofers are less busy. However, it is important that roofers take extra precautions in the winter, most of which revolves around keeping your home watertight during work shifts or inclement weather.
I have just discovered some old hail damage, is it too late to claim?
With most homeowners insurance plans, you can file a claim within one year from the date of discovery of the hail damage, no matter when the damage occurred.
I have a new roof, isn't it covered under warranty for hail damage?
Most manufacturers state hail damage as an exclusion under their warranty, as would many building contractors, home builders, and local roofers. Therefore, it is important to have a homeowners insurance policy that covers this. In some cases, a newer roof can actually run the risk of hail damage easier than older roofs as they need time to adjust to harsh weather conditions.
Can my insurance company cancel my policy if I file a claim?
Storm damage is not anyone's fault, and laws in Missouri prohibit any insurance company from canceling a policy for anyone who files a claim for storm damage repair.
If I file a claim, will my insurance company raise my premiums?
After a severe storm that causes a lot of damage, insurance companies often raise premiums for everyone within the affected area. Therefore, even if you do not file a claim and your premium increases, you would be paying for everyone else's damage. In these cases, it is often best to ensure that your home is properly repaired as well.
How can I tell if I have a roof problem?
Unfortunately, many smaller roofing problems can go unnoticed until they turn into a larger issue. Advanced One Roofing advises having your roof checked twice a year by a qualified roofer to be on the safe side – this way we can potentially repair any small problems before they become large headaches (and expenses!).
If buying a new home, we also advise having the roof checked by a qualified local roofer before purchase. A roofer can find any cracked, warped, or missing shingles, and can also spot any siding that is showing signs of damage.
How long will my roof last?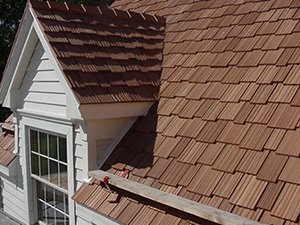 Different types of shingles and roofing materials have different life expectancies. However, if properly installed by a professional roofer, on average your roof should last about 20 years, although Advanced One Roofing has seen roofs which have only lasted 6 or 7 years when they have been badly installed by an unscrupulous roofer.
I think I need a new roof but I cannot afford it at the moment. What are my options?
You should contact Advanced One Roofing anyway, as it may be possible things are not as bad as they seem. Our roofers may be able to repair parts that are in need of immediate attention until you have a chance to save. Once a roofer comes to look at the damage, you may be surprised to find it is more affordable than you thought.
Additionally, Advanced One Roofing offers affordable financing options for our customers so that you can get the replacement roof you need now and make affordable payments over time. This is an affordable option and can help keep minor roofing issues from turning into more expensive and costly problems if left unaddressed.
How can I schedule a free consultation with a roofer?
You can get a free quote from one of our St. Louis roofing contractors by calling us at 314-757-1942 or completing our quick online form.