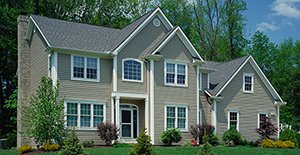 Advanced One Roofing is a storm damage repair specialist with expertise in repairing your property as well as the insurance process that allows you to correct these problems as quickly as possible.
Storm damage is never fun – but if it should happen to your home, we have experts who are able to repair or replace the following:
All types of roofing
Sidings
Gutters
Soffits
Facias
Windows
No matter what type of storm damage your property has been subject to, be it: tornados, thunderstorms, hail storms, or high winds, our experts can survey the damage and advise you what action is best to take.
If you find yourself in need of storm damage repair in the St. Louis area, Advanced One Roofing will not just leave you to sort through these problems alone. In addition to providing emergency roof repair, our experts will guide you through the whole process including helping to fill out all of your insurance paperwork, as this can be quite intimidating to many people who are already stressed from the situation.
If you find yourself in need of storm damage repair for your roof or home, contact the roofing contractors at Advanced One Roofing in St. Louis today. You can reach us at 314-757-1942!
Understanding the Insurance Process for Storm Damage Repair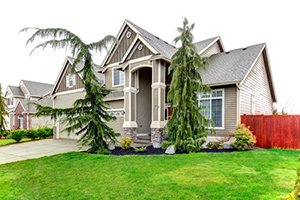 For many, there is nothing more frustrating than dealing with insurance companies. Add that to the already stressful issue of having a home damaged by a storm or severe weather, and things can get overwhelming fast. That is where the help from our insurance specialists comes in as we can guide you through the entire storm damage repair process.
We have listed the basic process for you below to help make things a little easier.
Step 1: Filing a Claim for Storm Damage Repair
Once our roofing company has thoroughly inspected your building or home for storm damage, we will present you with our report and provide you with an open and honest opinion if you should, in fact, file an insurance claim. If the damage is not sufficient, we will not waste your valuable time in trying to get your insurance to pay for something that they are not liable for.
Step 2: Meet with an Insurance Adjuster
The next step is to meet with an insurance adjuster to review the damage. When your insurance company gives you a time to meet and assess your damage, we will make sure to be there as well to help.
Step 3: Review Paperwork
Your insurance company will submit a storm damage repair summary report to you in around a weeks' time. From there we will check the report to make sure nothing was missed.
After this we can help you choose the best step forward for storm damage repair, your insurance agent will finalize the paperwork, and the project can move to the repair stage.
Step 4: Storm Damage Repair and Restoration
The materials will be delivered and construction can start immediately once the insurance company has given the go ahead.
Step 5: Payments and Final Paperwork
Upon completion of the project and depending on how your insurance company works, either the construction company will receive payment from yourself, after which you will be reimbursed from your insurance company, or you will have already received a check for a determined amount.
Get a Storm Damage Repair Quote
As experienced insurance specialists, Advanced One Roofing can assist with the whole storm damage repair process, saving you a lot of time and ensuring the paperwork is correct when dealing with the insurance agency. For additional information on our complete hail damage repair and storm damage repair services or to start your repair process, please contact our roofing contractors today. We proudly provide storm damage repair to the greater St. Louis area, including St. Louis County, St. Louis City, St. Charles, O'Fallon, St. Peters, and Jefferson County.