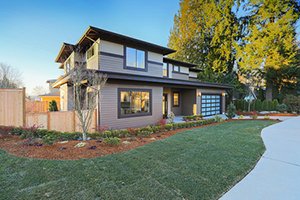 Available in many colors, materials, and patterns, siding is an effective protective layer for your home. Additionally, replacing your home's siding is a simple way of giving you home a makeover. Not only can siding replacement give your home a totally different look, it can provide another layer of protection and insulation for the underlying property.
Advanced One Roofing is more than a roofing company – we are also experienced siding contractors serving the greater St. Louis area including St. Louis County, St. Louis City, St. Charles, O'Fallon, St. Peters, and Jefferson County. Contact our roofing contractors today at 314-757-1942 to request a free quote!
Our Siding Contractor Services
At Advanced One Roofing, we offer a complete range of siding contractor services. While, many siding contractors may just install siding and possibly repair, we see each project as an opportunity to build a lasting relationship. We use only the best quality materials, and once installed, our siding will last for many years so they will always be a reminder and a testament to our craftsmanship.
Our services include:
Siding Installation & Replacement – Siding forms a major part of your home's exterior so choosing the right siding contractors is paramount. We have highly skilled craftsmen who can install any type of siding and can advise which is the best type for your home. Additionally, our siding contractors are cross-trained in mold remediation and hazardous material removal, so we can provide expert help if your existing siding contains these materials.
Siding Repairs – Whether a storm or some other catastrophe has caused damage to your siding, the skilled siding contractors at Advanced One Roofing can repair the damaged part of your siding so it fits in with the rest of your home. Additionally, as storm damage repair experts, if you ever find yourself unfortunate enough to incur siding damage due to storms, the siding contractors at Advanced One Roofing can advise if the damage is actually worth claiming from your insurance, so as not to affect your premiums.
Types of Sidings & Benefits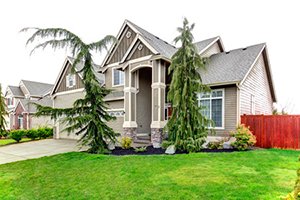 As experienced siding contractors serving the greater St. Louis area, we can provide three main types of siding. These include:
Vinyl Siding: Vinyl siding styles are the most popular, as they require very little maintenance, are cheap to install, and are highly durable against the elements. Vinyl siding can come in a variety of styles, finishes, and solid colors, which will remain looking new for many years no matter what the weather throws at it. To maintain this clean look, vinyl siding only requires a hose down once or twice a year to maintain a clean fresh look.
Aluminum Siding: Aluminum siding is pretty much self-maintaining no matter what the temperature or weather is. The finish is enamel that has been baked on and will never start to rust. Aluminum is easy to work with and custom pieces are easy for experienced siding contractors to cut and install. As aluminum is a metal, it is generally fireproof and resists moisture penetration so there is no chance of warping. Aluminum siding can be repainted is you wish to change or update the color of your home in the future.
Hardie Board Siding: Another favorite among siding contractors, this siding type is a cement-based fiberboard that has an appearance similar to wood. Hardie board can help prevent water damage and is resistant to cracking or rotting. It also has secondary benefits such as being fireproof and resistant to termites. Hardie board is highly durable, can easily retain paint, and will resist chipping for up to 50 years.
Contact Our Siding Contractors for St. Louis Siding Repair & Installation
For more information on our siding contractor services or for general inquiries regarding siding installation or repair, please contact our siding contractors online or by phone today.